Wasteland 2 Beta

This page has information from the Wasteland 2 Beta and may not be accurate with the commercially available version.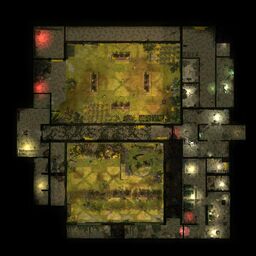 Dialog Choices
Edit
Dialog Choices
Kathy Lawson
Signal
Rangers

Matt

Plants
Exploding Pods - log book

Have pod fragments - need 10 - log book

Killer tomatoes

Help
People

Rose
Others

Researchers
Farmers
Fields
Greenhouses
Monitors
Worse

Goodbye
after 10 pods, in lab
after fungicide for Skinner's room
after Matt cured
after valve
Yes/No - add serum to tank - receive Ag Center Serum
---
Matt Forrestal
Hurt
Supplies - merchant trade
Boss
Stars

Ace

Knew

Skinner

Mushroom Caves
Snake Squeezins

Merchant
Attack

Ag Center

Distribution
Rail Nomad Camp
Crisis

Goodbye
EXTRA - after finished
---
Rose
Left Hand
Experiment
Matt
Kathy
Rangers
Airlock code

Yes - Hire
No - exit dialog, can retry, get codes W-71484 E-85303
A gun?

Goodbye
after Skinner
---
Julio
Kathy
Madness
Matt
Hide
Goodbye
---
Ryan Korniloff - after East Field
Larsen
Rachel
Do - KA - log book
Goodbye
Vines on doors can be destroyed
Vines out in the open can be destroyed after you turn the valve in East Field
Get Matt office key and safe code (80085) after curing him
Hire Rose or not, get door codes or use Comp Sci
Get 10 pod fragments for Kathy
Save researcher stuck in vines, use Surgeon or Outdoorsman
lots of back and forth to other maps to complete

fungicide from Skinner in Caves
West Field Pump
East Field Valve
Serum in tank
Encounters
Edit
Unity file name: AZ01_CentralComplex.unity3d
Community content is available under
CC-BY-SA
unless otherwise noted.