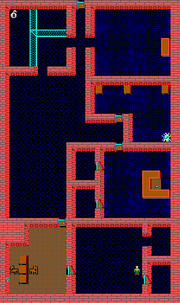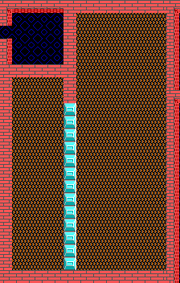 Encounters
Edit
Ugly John is found in the southernmost room. He holds Felicia hostage through a dead-man's switch and a bomb. The bomb can be disarmed with the Bomb disarm skill.
Ace can be found in a cell in the basement.
On the roof of the hideout (accessed within the tile between this building and one to the West), one can train their Perception skill up to Level 3 (granted their Rank allows it) by simply walking across the tiles sitting beside the glass skylight.

Strangely, continued activation of this skill check grants general XP even when Level 3 has been reached. This can exploited to gain multiple promotions much earlier than normal.
Password for entry is in paragraph 49.
References
Edit
Community content is available under
CC-BY-SA
unless otherwise noted.